The Breaking Gaming Group has secured a Curacao gaming licence after successfully meeting all of the Curacao eGaming requirements.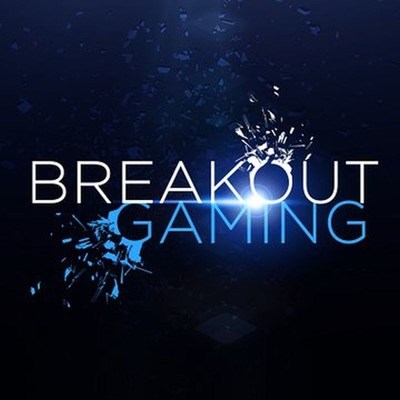 The licence will cover the Group's BreakoutGaming.com website and is expected to cover licencing for the soon-to-launch Breakout Lottos gaming entertainment website.
The company interestingly also operates a game store, operated by GameMiles. Consumers can buy titles such as Fallout 4, Total War: Warhammer and many other games. By doing so through the portal, consumers will earn Breakout Coin ("BRK"), a cryptocurrency traded publicly on Bittrex.com. The currency can be used as a wagering method across the sportsbook as well as the Live Dealer casino games and virtual/fantasy sports accordingly. The site not only supports traditional deposit methods but it will shortly include both the BRK and Bitcoin as options.
Another facet of the website is Breakout Gaming's esports offering. The site, dubbed "BreakoutPvP.com" allows users to register, find a match in a lobby and compete against each other for money. At the moment the lobby is thread-bare and only has two options. The first is a CS:GO (Heads Up) where players will compete one versus one with an entry of $3, whilst there's also a Desert Warfare lobby which is free to enter and the prize is "Bragging Rights". Desert Warfare is a web-based game in which players can compete against each other.
The website insinuates that it will soon include the likes of League of Legends as under "Create Your Account" it reads "Provide basic details to play League of Legends and other titles". 
It seems slightly confused in the approach as it reads "CS:GO, Minecraft and Desert Warfare and more action than you can shake an AK47 at!". There's certainly nothing esports about Minecraft and dare we say it but the Desert Warfare browser game probably doesn't constitute an esport. 
Esports Insider says: We've seen a few of these peer to peer wagering systems in esports before – and generally speaking they're not overly popular. Esports isn't poker and most games don't lend themselves to one versus one wagering matches. Even then, you have no idea of the skill of your opponent and thus most are deterred from entering contests where the platform takes a % of the wager. Often in-game ranking is enough to spur competition for most in popular esports titles.