The first day of Betting on Esports, part of the wider Betting on Sports conference saw three stacked panels share intricate knowledge in various areas of speciality. The day kicked off with a panel discussing brand ambassadors, and concluded with a discussion around different bookmaker approaches to esports.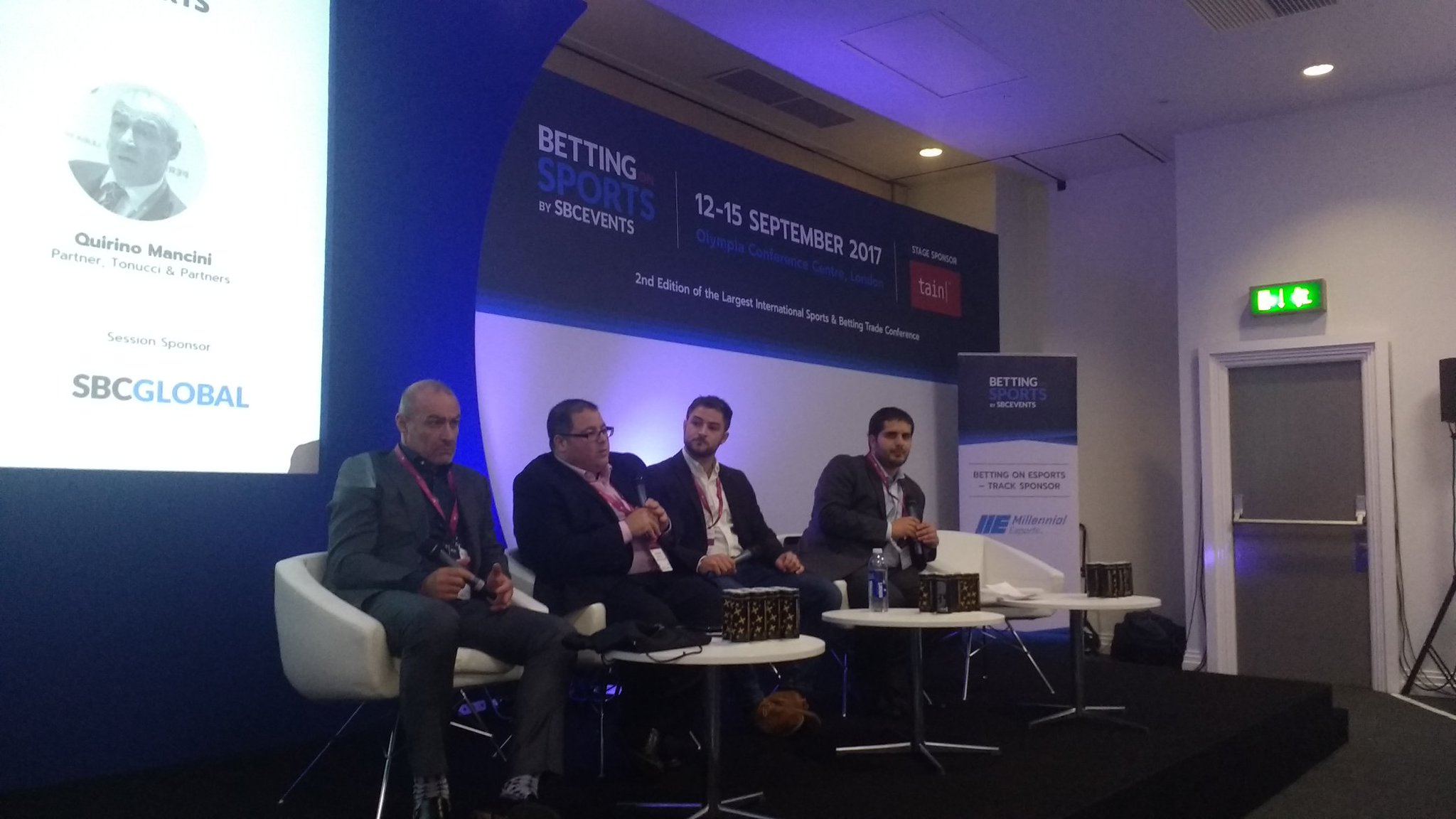 The session in between, "Moving from a shady past to a brighter, better regulated future" featured three esteemed lawyers, Peter Worsencroft of Squire Patton Boggs, Joseph Borg of WH Partners and Quirino Mancini of Tonucci and Partners. The panel was moderated by Michele Magro of the Malta Gaming Authority.
The panel got underway discussing the approach from a regulatory perspective and the challenges that those in and around the gambling space face with relation to esports and betting. "We need to hear from the industry and the consumers. It's not just the regulator that needs to be educated, but the wider stakeholders in general" beamed Magro before moving discussion on to consider the general state of esports as an industry.
Borg commented "I don't see any reason that the industry really needs a governing body. It does need to get itself together and self regulate better. It definitely doesn't need or want to be structured in a way such as football is. It needs to, however, structure itself as an industry so that it gives confidence both to investors and regulators". The consensus across the panel was that a governing body such as FIFA was unnecessary and unwanted in the esports space. It pointed towards FIFA and recent corruption as a prime example of how even the biggest bodies aren't necessarily always positive.
Quirino Mancini, a man who has been a lawyer with a iGaming specialism for over 15 years shared his knowledge of the fairly small Italian esports scene and betting landscape. He stated: "There's not much activity outside of the main operators. I don't think that operators are aware enough of the opportunity that esports presents". He also added emphasis on the fact that at the moment esports products are just treated like anything else sportsbook wise. He continued "you can't just ignore it as real money betting is involved in it".
The panel then switched to discuss the UKGC position paper on esports betting in general. Pete Worsencroft shared: "The regulator is definitely aware that esports poses very different challenges and problems which are separate to that of traditional sports". He added "although the UKGC position paper is deliberately very vague language wise, there's a definite argument that facets within games such as cases are purely RNG based and thus can be constituted as gambling. It may come to a point where the game developer, Valve, may need a license to sell cases in the UK".
The conversation around cases fed nicely into a brief discussion around skins to round off proceedings. "I believe that ultimately, if you're opening a case, the key is your stake and the loot obtained is your return. It should fall under a gaming model" shared Borg. When considering the skin betting aspect specifically, Magro commented "Valve has complete control over the currency that is skins. If Valve want to do something about it, they can". Borg furthered, adding "I believe that Valve have no interest in stopping skin betting at all. The only reason they shut down any of the sites was due to pressure from various regulatory bodies and commissions".
Questions from an encapsulated audience brought the panel to a close, before the next session commenced. There's three panels still to come at Betting on Esports, covering Integrity, Data and Las Vegas.