British esports organisation Fnatic has announced the Moonryde Invitational, a European Call of Duty: Warzone tournament featuring 35 teams consisting of 'top streamers'.
The £30,000 tournament, set to take place on July 22nd, will be presented by Fnatic's global partner Jack Link's, a US-based Beef Jerky snack firm.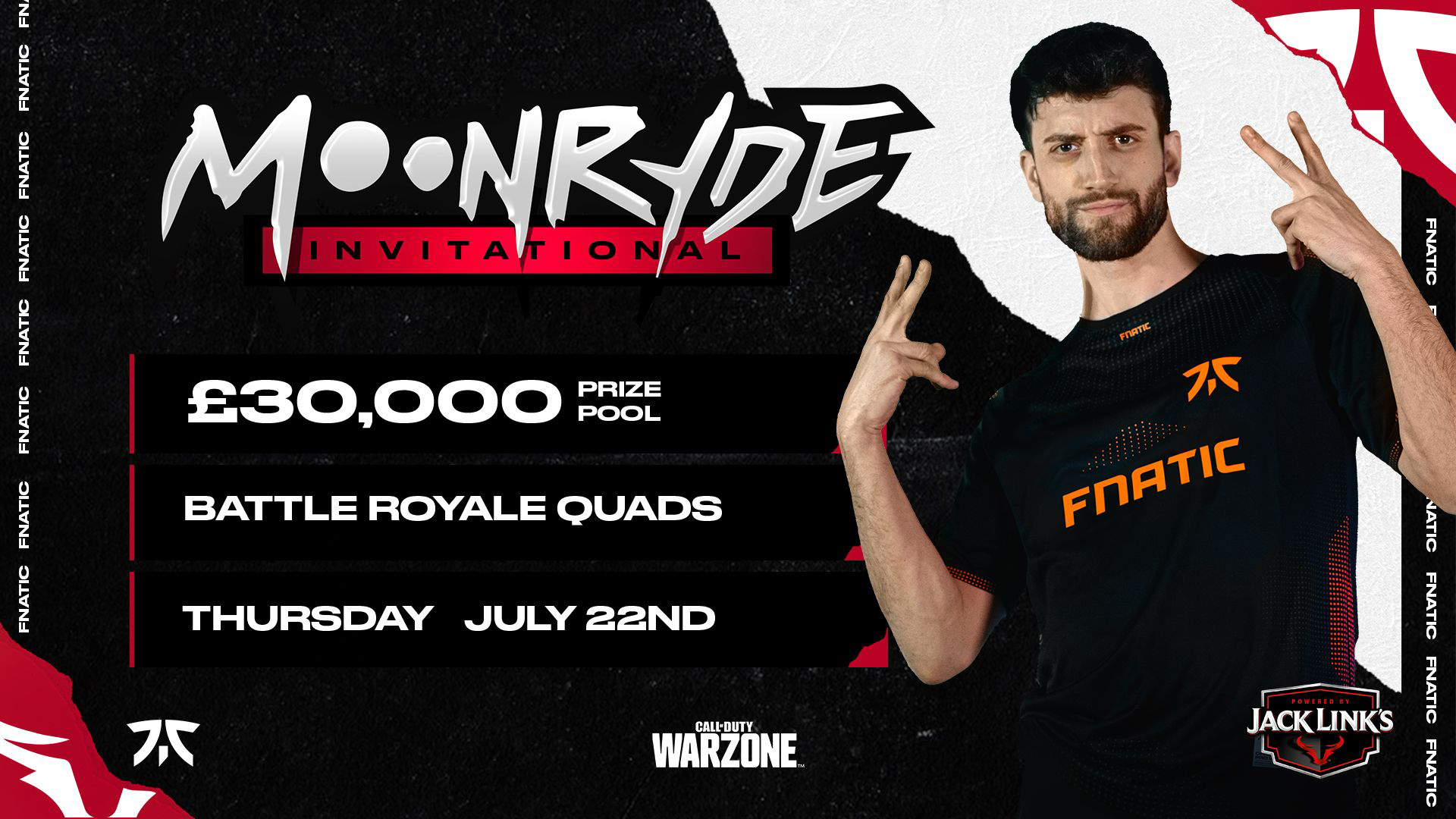 RELATED: Fnatic announces multi-year partnership with Jack Link's
The Moonryde Invitational is named after Italian Fnatic streamer Dario 'Moonryde' Ferracci, who will lead the tournament, according to a release.
The tournament's main event will see Moonryde be joined by European streamers in squads of four as they battle it out in four COD Warzone games on July 22nd.
Teams will also test their skills in an additional showmatch with a separate jackpot to the main event. The lineup of streaming talent is expected to be announced in coming weeks.
RELATED: European Masters unveils Jack Link's as main partner
Fnatic's Head of Creators, Soraya Sobh, commented: "We're so excited to have some of Europe's biggest streamers competing for bragging rights in our tournament, and proud to have Jack Link's supporting it.
"Warzone has proven itself to be one of the most competitive games right now, so we're looking forward to seeing who comes out on top!"
Competitors will be encouraged to stream their perspectives throughout the Moonryde Invitational, with a hub broadcast taking place on Fnatic's Twitch channel.
Fnatic announced a multi-year partnership with Jack Link's in January, as the US snack firm looks to expand its reach across EMEA and establish itself as a brand within esports.
Esports Insider Says: Jack Link's are making a concerted effort to reach EMEA esports audiences with this European Warzone tournament, and are wisely leveraging Fnatic's branding alongside leading streamers to do so. The tournament looks poised to rake in strong viewership and engagement for both Fnatic and Jack Link's.