Sam Matthews, chairman of Fnatic has announced that the organisation will open a pop-up merchandise and esports store in Shoreditch, London. Named Bunkr, it shows an intention from Matthews and the team behind one of esports largest organisations to reach out to a wider audience.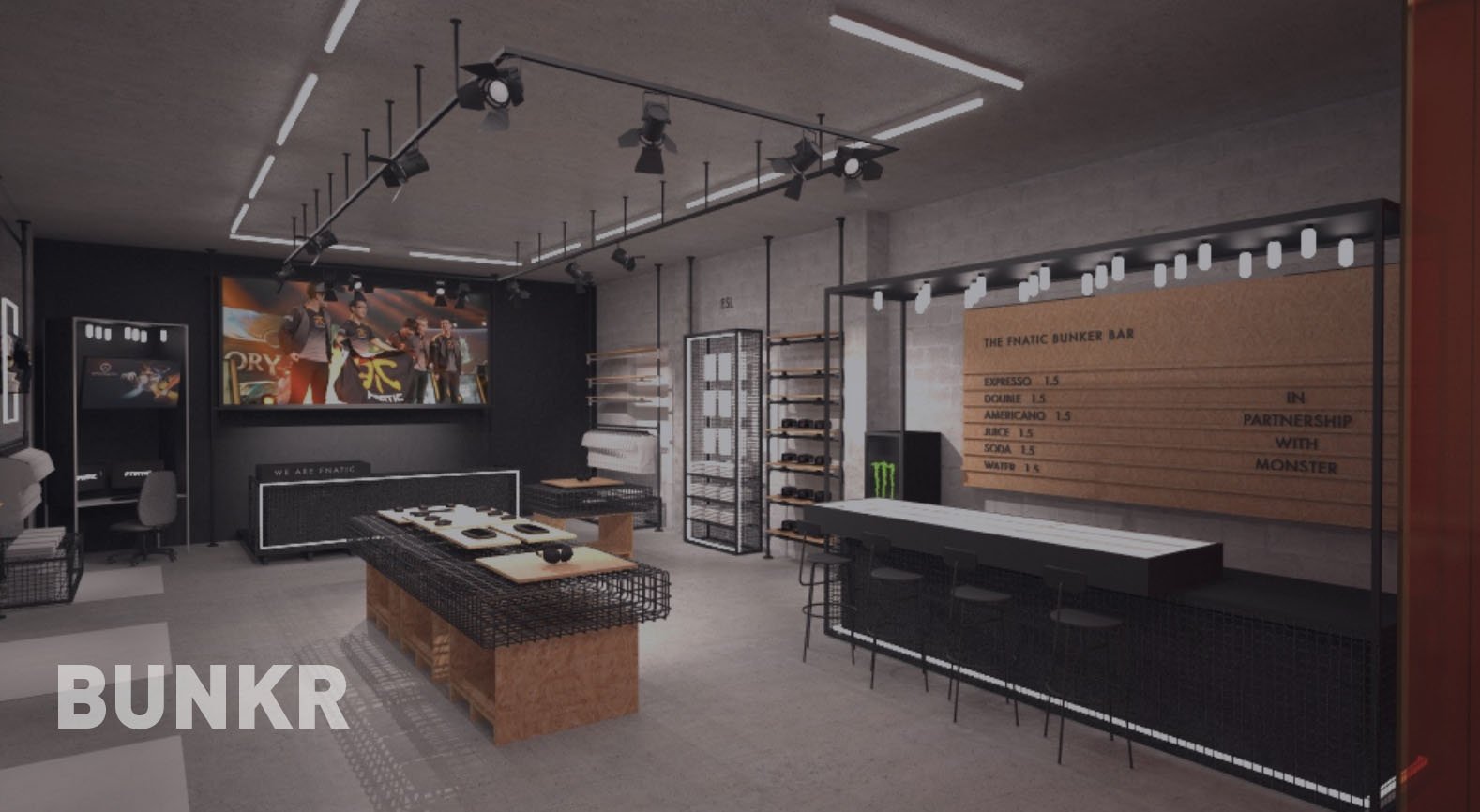 The released concept artwork for how Bunkr will look like (source: Twitter)
The store was effectively announced when the organisation launched a job specification for applicants to work at the store. For those wishing to apply, the link is here. The store launches on the 24th November, with any applicant expected to work from that date. 
Reading into the information offered in the job posting, it won't just be a store. There will be the standard apparel sales akin to a normal store, but it will also include more. Ranging from a VR Room, to "some events that will run in the space" it's more of a concept. Taking  from the image, it's safe to assume there will be coffee facilities as well as space to test equipment pre-purchase.
It's not all been received with a positive response though. Some responses commenters made on the announcement was the salary on offer. With Fnatic bragging about being "one of the biggest esports organisations in the world" some people are taking offence to the fact that the salary will meet "national minimum wage requirements". Hosting the store nearby London's Silicon Roundabout, many would believe the pay would be at the level for the Living Wage in London, which currently stands at £9.75/hour.
Esports Insider says: A move more akin to those of fashion brands, Fnatic finally attempts to turn itself into some sort of 'lifestyle brand'. This could finally mark a shift from how people consume esports, if people start visiting stores to purchase team items akin to those of traditional sports.