GINX eSports TV, a UK based TV channel has announced it will air a new show called "The Bridge" which will feature three hours of discussion around the esports scene.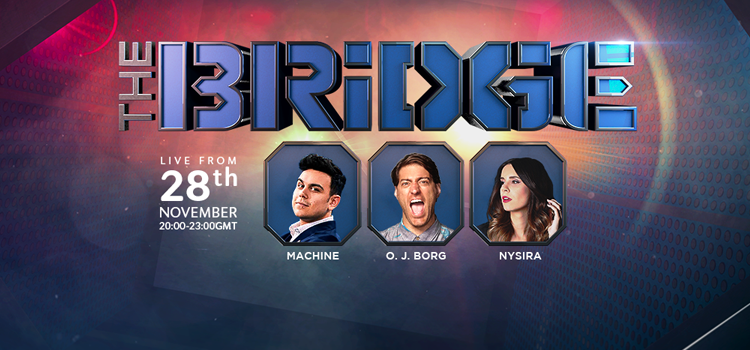 The show will be broadcast for three hours every weeknight at 8pm GMT. The show's producer David Kangas has said: 
"We threw the reins over to the fans, the players and the content creators and asked them if they could build it how would it be. So we''ve ended up with 'The Bridge,' a crossing place for esports –where we can talk to whoever we want, about whatever game we want, whenever and however we want. That feels like a great starting point"."
The show will also be broadcast on streaming platform Twitch. Whilst there's not been too much information released, it has been confirmed that Alex "Machine" Richardson and OJ Borg will be the hosts. They will be joined by streamers, casters and content creators Duncan "Thorin" Shields, Marcella "Nysira" de Bie, Shanna Nina, Jorien "Sheever" van der Heijden, Owen "ODPixel" Davies and Damascus.
Esports Insider says: Whilst this could be a great idea, it's three hours a day worth of content. Whilst we all know that esports moves quickly and news and action tends to take place on a daily basis – could three hours be overkill? We don't want to write this off before it's even begun, though – so we shall approach the new show with a quiet sense of intrigue.