Esports certainly doesn't lack for big name investors from the world of traditional sports, and it looks like Gerard Piqué is set to join the already illustrious list.
The esteemed Barcelona centre-back announced on El Món a RAC1 that he is planning a large esports project. In the interview he conceded that just six months ago he knew nothing about the realm of esports yet has since become extremely interested and hence is planning a new project.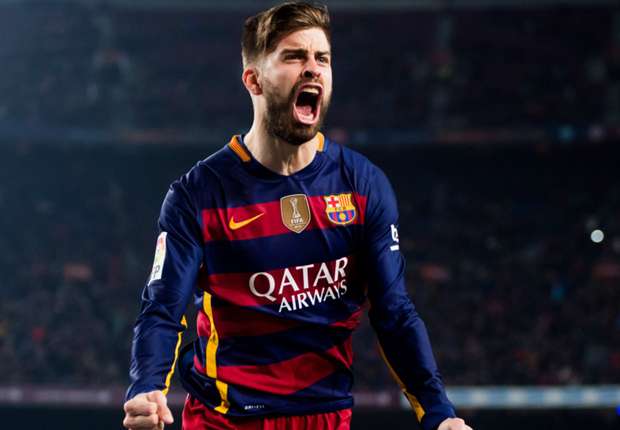 The Spanish defender has done it all in the football world; having won the World Cup as well as multiple Champions League trophies and Spanish accolades. 
Whilst there's an extensive list of football clubs who have become involved in popular EA Sports title FIFA 17, there's significantly fewer that have gone big in the more traditional world of esports. Names such as Paris Saint-Germain, Schalke 04 and F.C. Copenhagen spring immediately to mind as they house rosters in either League of Legends or Counter-Strike: Global Offensive. 
It will certainly be interesting to see just which way Gerard decides to go. He may decide to follow the path of famous Brazilian footballer Ronaldo and several NBA stars who have invested in existing projects. Potentially he'll just go the route of David Meyler of Hull City who somewhat bizarrely has integrated himself into the world of competitive FIFA.
The grandeur of the Piqué name means hopefully he does indeed go big in esports. We could potentially see a collaboration with superstar teammate Neymar just yet. In the Spanish winter break, Neymar invited esteemed Brazilian Counter-Strike squad SK Gaming to his house to play and when xPeke was revealed as a Gillette ambassador he tweeted his support. 
Only time will tell, but it's definitely one to watch.
Esports Insider says: Piqué discovers esports six months ago. F.C. Barcelona have since relinquished their previous European and Domestic dominance. Coincidence? We think not. Whilst Messi wants to talk football, Neymar and Piqué are too busy discussing the DreamHack final and if Virtus.pro deserved their win over SK. Ok, so we're potentially exaggerating – but hopefully this develops into something great.