It's been another busy week on the business side of the esports world. Esports giant Cloud9 have secured funding from a number of big name investors. Esports data startup DOJO Madness have acquired coaching marketplace LeagueCoaching.gg. The Ad Finem organisation was acquired by PENTA Sports and Gerard Piqué has started a recruitment drive for his venture into esports.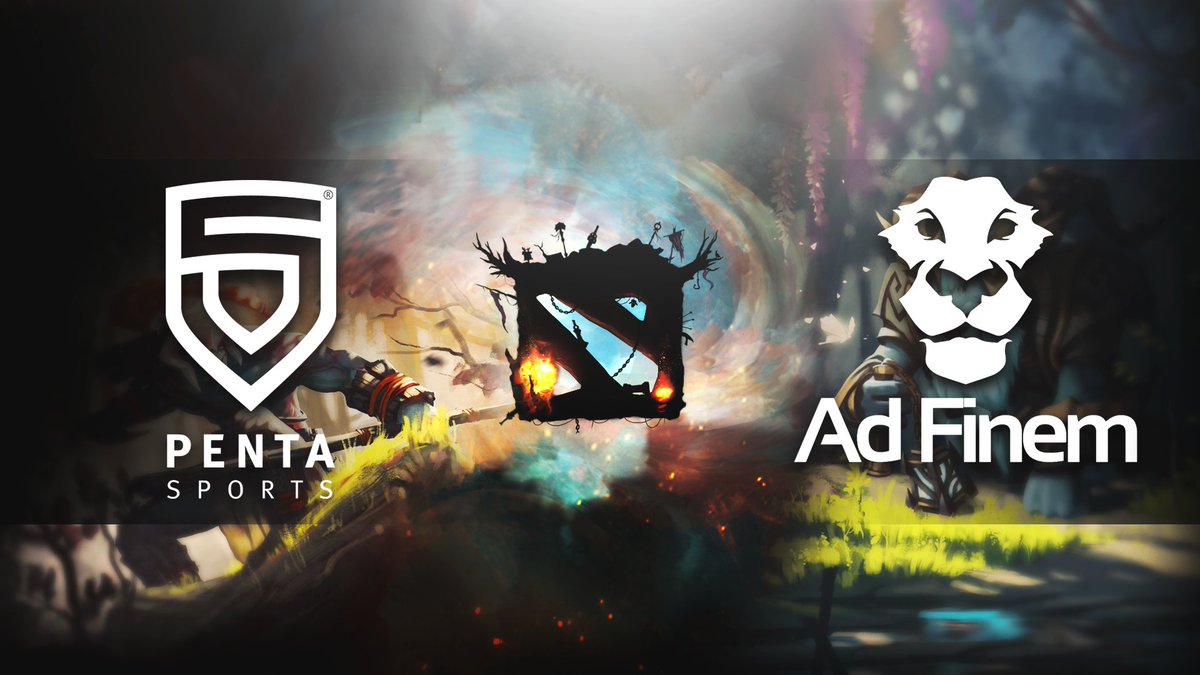 PENTA Sports acquire the Ad Finem organisation
PENTA Sports, a German esports organisation with big plans in the space announced earlier in the week that they had acquired the Ad Finem organisation.
PENTA already had rosters in CS:GO, Crossfire, FIFA, Hearthstone, Rainbow Six, H1Z1 and Rocket League. Having acquired the know-how of the Ad Finem organisation, they have now added a Dota 2 roster to their books. It's important to note that it is not the Greek Ad Finem squad that made it to the Grand Final of the Boston Major (as they let their contracts run down) but a wholly different up and coming roster.
Alex Mavroudis, former CEO and co-owner of Ad Finem told Esports Insider: "We decided to merge with PENTA because they are a very well organised org with very fast growth and people doing amazing jobs. We share huge plans for the future. As you can see, the ELZ project will be produce the best gaming centre in Europe. Moreover we plan to become one of the best multi-gaming organisations. We want to create a while new culture around esports especially for talents who are looking for a way to evolve and develop in the industry."
Read the full article here.
C9 secure funding from several investors
Cloud 9 secured a Series A round of funding in the week which included a number of big names as investors.
These include the likes of Reddit co-founder Alexis Ohanian, San Francisco Giants outfielder Hunter Pence, L.A. Dodgers co-owner Todd Boehly, San Francisco 49ers legendary QB Joe Montana, Venture Partners co-founder Rick Thompson, Golden State Warriors co-owner Chamath Palihapitiya, and Tesla board director Antonio Gracias, Kimbal Musk, and Bill Lee.
Cloud9 CEO Jack Etienne commented: "We've formed a fantastic group of investors to help push Cloud9 to the next level. With this investment you can expect Cloud9 to continue our expansion into the esports market while maintaining an exceptional experience for our players."
The funding secured was an undisclosed sum.
Read the full article here.
DOJO Madness acquire LeagueCoaching.gg to add human coaching layer to data-driven offering
Esports big data startup DOJO Madness announced earlier this week that they had acquired LeagueCoaching.gg to add a human element to their existing training product.
The deal sees LeagueCoaching.gg co-founders Weldon Green and Joshua Hilton join DOJO in lead capacities.
Weldon Green commented: "Having access to DOJO's data science team means we will be able to provide coaches with key insights about their athletes, while better assessing coach quality, and also tracking the development of the player, making the entire coaching process more transparent,"
DOJO Madness CEO Jens Hilgers commented: "LeagueCoaching.gg's educational expertise combined with DOJO's AI tools are a perfect fit, and their missions could not be more aligned," before adding: "We are thrilled to have Weldon and Joshua join DOJO Madness".
Esports Insider spoke to Weldon extensively about the acquisition and plan going forward and will release the interview next week.
Read the full article here.
Gerard Piqué begins his recruitment drive for his esports venture
It was a while ago that we first heard that Piqué was looking into the esports space. We jested that his mention of esports on the radio corresponded directly to Barcelona's poor run of form; speculating that he and Neymar had spent a few too many hours on de_dust2 playing CS:GO.
Alas, we've finally seen a little more from the Spaniard. He's started a recruitment drive which is split into four categories and is encouraging applications from around the world. The site: efootball.pro implies that it will be centred around FIFA and potentially Pro Evolution Soccer although with we would prefer to see more.
Read the full article here.