There's big news out of Germany as esports club mousesports has announced a new partnership with soft drink Dr Pepper.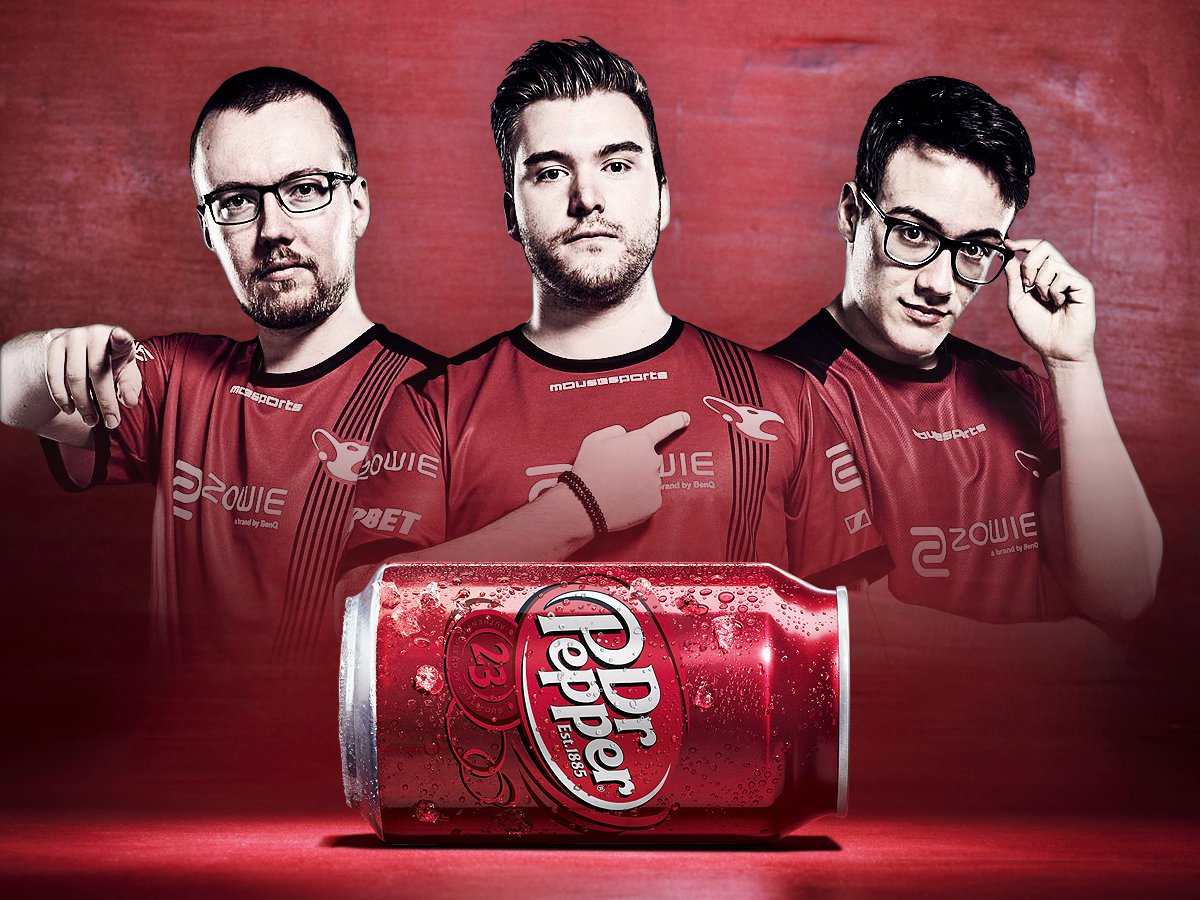 They took to their website to reveal the deal, welcoming Dr Pepper Germany as a "new refreshing partner". The partnership will begin with almost immediate effect, with mousesports jerseys to bear the logo from ESL Pro League Finals, in Dallas, Texas at the start of June. 
mousesports CEO Cengiz Tüylü commented: "Dr Pepper Germany has been supporting competitive gaming for over five years already, being host to various Dr Pepper Allstar Tournaments for League of Legends, Dota 2 and Hearthstone. Dr Pepper has proven they care deeply for the esports community and it makes us very proud that they chose mousesports to be the first German gaming team to work with. This marks the start of an incredible summer and we are more than happy to have Dr Pepper with us on the journey when we play hard and drink soft!", 
"Competitive gaming has been growing in popularity for a while now. It's a shift in entertainment and culture. Dr Pepper Germany is honoured to partner with mousesports and take the next step in a community that Dr Pepper has been part of for years now..", commented Krombacher Chief Digital Officer Sven Markschläger.
Details of the deal are sparse, with no financials nor length of partnership disclosed. What the announcement does tease is cool activities for supporters, and actions around the teams and Dr Pepper. It has teased "up close and personal" coverage of future events which should hopefully see good content being made for those who avidly follow the mousesports brand.
Esports Insider says: A non-endemic getting involved again which is always great news. Although they've been in and around competitive gaming, the partnership with mous is taking the soft drink's involvement to a whole new level. Good luck to both parties and we can't wait to see the content.