The esports betting space is a complicated yet intriguing one. The drama surrounding skin-betting continues to rumble on as more and more websites continue to operate unregulated sites using Valve's skins as a pseudo currency. Without doubt, there's increasing pressure on the industry and game developer Valve to clamp down and remove these sites. One website alone, CSGO Lounge, handled more than $1billion (approx. £800m) of bets before closing its skin betting operation. It's undeniable that consumers enjoy betting on esports and so the race continues to offer the best products in the regulated space as bettors move over.    
Today, the announcement of a partnership between one of the global leaders in sports data, Sportradar, and esports start-up DOJO MADNESS brings a potential new layer to the regulated esports betting industry. The partnership are set to launch their first product later this month, a product that will offer true in-play round-by-round betting odds for CS:GO to its clients. There are several other products in the pipeline.
Here at ESI, we caught up with Jens Hilgers, CEO of DOJO to discuss the partnership in more detail. It's the first of two pieces with Jens – the other, to be published Tuesday 22 November talks about the data challenges in esports and goes into further detail on in-play betting.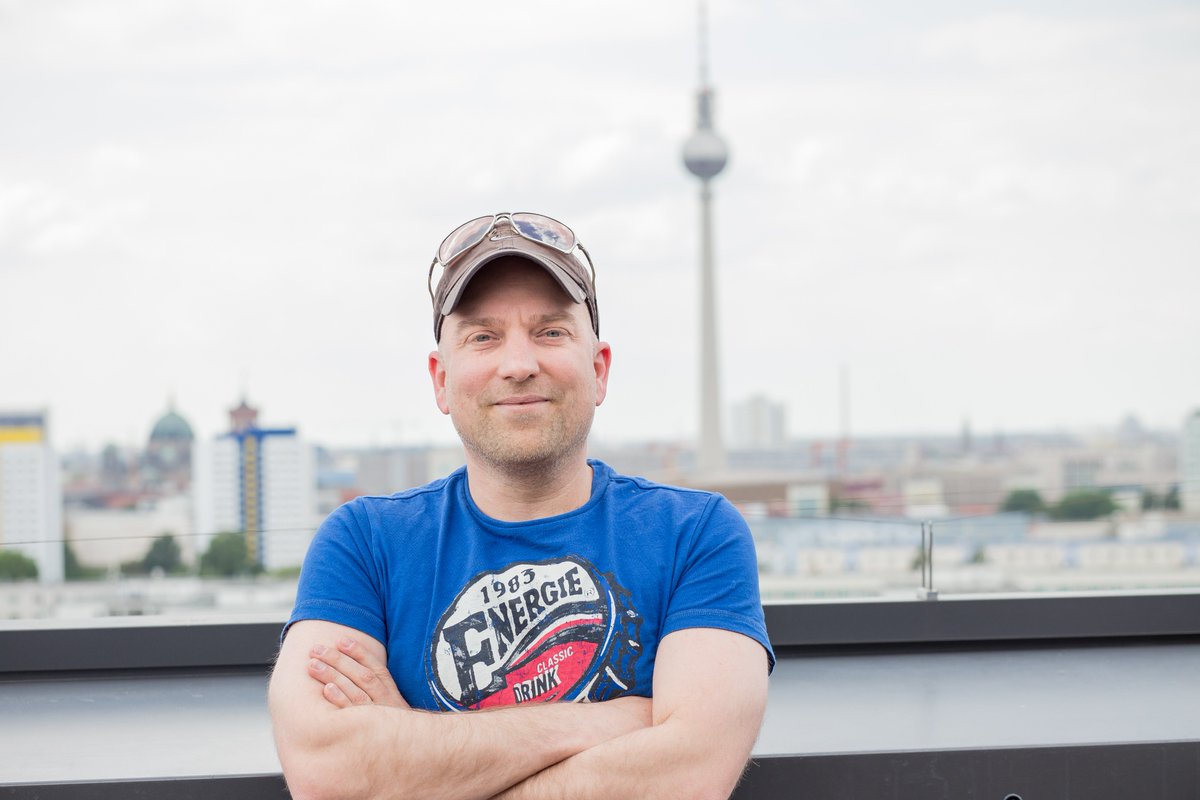 ESI: Thanks for your time Jens. Can you tell us a little bit about DOJO Madness as a company?
DOJO Madness is a company that was founded to focus on tools and services that would help esports fans and players to better understand their favourite esports games and effectively help them master them.
As we all know, esports games are rather complex – Dota 2 and League of Legends just two examples of extremely complicated games. Traditionally, these games take months of time investment to just understand the game principles and basic strategy.
Our focus at DOJO is and was to create the tools and services for consumers based on big data which can help gamers improve and gain a deeper understanding of the game and thus (hopefully!) enjoy it much more. Our approach is nearly entirely big data driven. We've had a focus on gathering massive amounts of data, interpreting the data and then creating applications and services which work with the data and then presents it in a digestible way for players.
The first big project that we developed was LoLSumo – a mobile app for League of Legends. The app understands and identifies your weaknesses and provides actionable advice on how to improve your gameplay. It's very popular – and is the best rated League app on iOS and Android. It's something we're very proud of.
ESI: So how did the partnership with Sportradar come about?
Whilst we were working on our normal consumer orientated projects, we basically bumped into SportRadar at one of the networking events we were invited to. We found that they wanted to create an odds service for their customers for esports as the space was beginning to blossom.
We found that they were kind of struggling to develop the odds for esports because, understandably, it's really unlike any other sport that they've seen. When we first spoke to them we effectively said:
"Hey, listen guys we've basically (in our spare time) developed predictive algorithms that can forecast the outcome of a Dota match."
That was the main starting point – as they needed competency in the esports area, as it's an area that they lacked in. The discussions began there about a partnership as effectively, it's very synergetic with what we do anyway. The negotiations lasted about 1.5 years but we've emerged with a great partnership that makes great commercial sense for both parties and has an initial term of 8 years. It will automatically renew should both parties be satisfied with how it pans out.
ESI: It sounds like a great partnership. The issue with esports betting remains the same. Most publishers don't make live data readily available through their API. How do you overcome this?
I think the main issue at the moment is publishers and almost their lack of education with regards to the betting scene. It's going to be a different game with each developer – in a literal sense. Each publisher has a learning curve on this, and also different approaches to how they look at opportunities. Some are extremely defensive. They're not betting people in the first place, and also esports has basically been made out of their games and they're still trying to fully understand that.
it's going to be a long process, probably several years before this market gets into this data excess and API excess where I think there will be a level/best practice that people will adopted on data distribution. The problem is when there's a bad product and when bets and odds are not of high quality, markets can be manipulated and abused which is not great.
It's our responsibility to educate them on these aspects and make them understand the implications in the short-medium term and how it can potentially reflect negatively on their company should they shun the betting side. At the same time, ESL is taking a big approach – together with Sportradar – on integrity and so it's a collective effort.
It's the mission of DOJO, ESL, Sportradar and other market participants to go out and talk to them, make sure they understand the dynamics
of the market and sufficiently how betting works and that they can't just turn it off. It's going to happen anyway, so a good betting experience and a properly regulated betting experience is actually something that is proven to increase engagement on games. We've seen it not only on betting but also on fantasy sports as well. Those who place bets deal much more with the game, storyline and teams and they're the much more engaged customers. It will help you to create a better game experience overall.
ESI:  Is there anything you would particularly like to outline with regards to the partnership?
We are incredibly excited yet mindful of the responsibility that we are bearing here. I wouldn't say this is unchartered territory but this is certainly something that has rarely been done before. There's a lot of emphasis on the data acquisition parts to make this work which are very delicate and need to be taken good care of. We spend an incredible amount of time on them and we're very proud to go into this partnership with Sportradar because they feel like a really good crew with a lot of experience and together I believe we can develop products that help esports grow. Here at DOJO we're all esports enthusiasts, we love esports and strongly believe that it's the next-generation sport that will sort of match soccer in popularity at one point in time – as crazy at it still sounds. This partnership is just one of the big building blocks in esports and we hope to get it right.