Global sportswear brand adidas has opposed ELEAGUE's trademark on the basis that the "three stripes" may be deemed too similar and could lead to confusion and dilution. 
The USPTO filing spans 139 pages and the Consolidated Notice of Opposition outlines 52 opposition points, placing emphasis on the rich heritage of the adidas brand, and so too the iconic three stripes which, the case argues, are synonymous with the brand. 
Five of the points that adidas make place emphasis on existing activity from the brand in the esports and video games space: 
"17. adidas has used and continues to use the 3-Stripes Mark on or in
connection with goods and services relating to the fields of electronic sports and video
gaming.
18. Electronic sports include video game competitions that are played by
professional gamers before audiences and/or broadcast over the Internet or through other
media.
19. The adidas 3-Stripes Mark has been and is currently being used, in interstate commerce, on or in connection with computer game and video game software,
and adidas's sponsorship of electronic sports events and electronic sports teams.
20. adidas sponsors the FIFA Interactive World Cup tournament, a video game
competition featuring the popular soccer video game in the FIFA video game series, first
released in the 1990's by video game developer Electronic Arts.
21. The adidas 3-Stripes Mark is used and displayed, with adidas's permission,
in video games, including, on virtual players' clothing and on virtual signs, sport fields and
courts, which appear in the game."
As mentioned throughout the opposition notice, the two logos most definitely have a somewhat similar resemblance, although most esports folk would likely say they can easily tell the difference and would not confuse the two brands.
Equally, adidas is not an organisation without activity in the esports space. As outlined in point 20, it's a sponsor for the FIFA Interactive World Cup tournament, the pinnacle of FIFA esports and has entered partnerships with a number of organisations to provide the jerseys. adidas clientele includes Vitality and North amongst others.
Turner, the owner of ELEAGUE now has 40 days to file a response and ultimately one would assume settle the case. It's not often these go to trial but that is the ultimate outcome should the two parties not reach a settlement.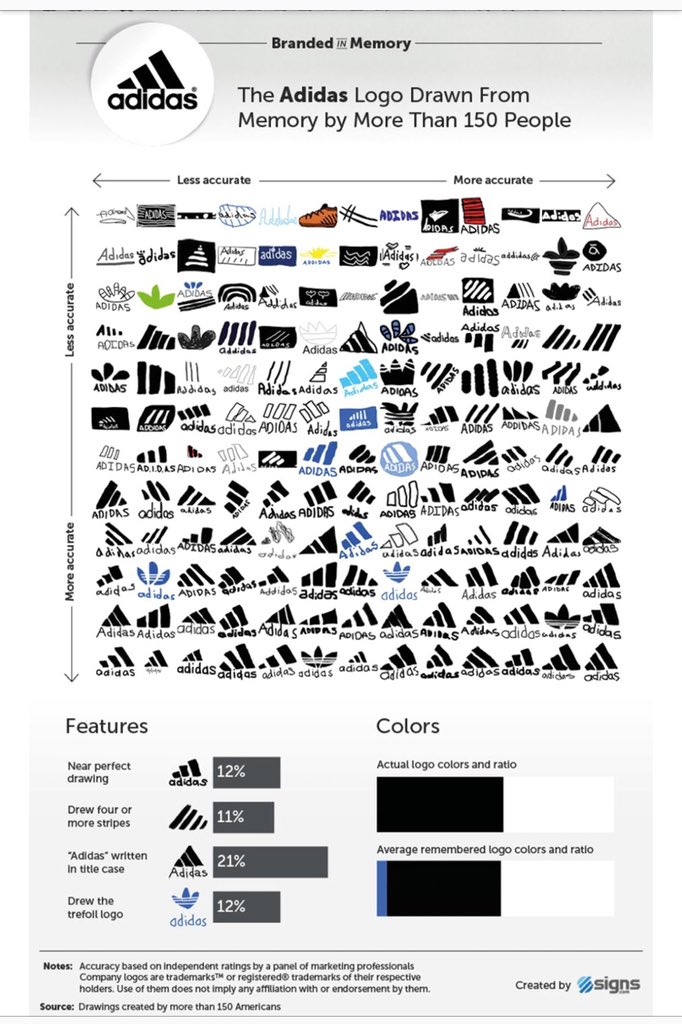 The above image was posted in a thread by Pete Lewin, a lawyer in the space and he added "I'd be surprised if this opposition was successful, but Adidas is such a strong brand it has extra sway". 
Esports Insider: This isn't the first "esports meets traditional world" trademark clash, following the OWL and MLB story a few months back. Undoubtedly, it won't be the last. We'll be keeping an eye out for the potential ramifications of this one as it trundles on.