EveryMatrix has added an esports offering to OddsMatrix, its sportsbook software solution which includes data feeds, a fully managed sportsbook and feed aggregation technology.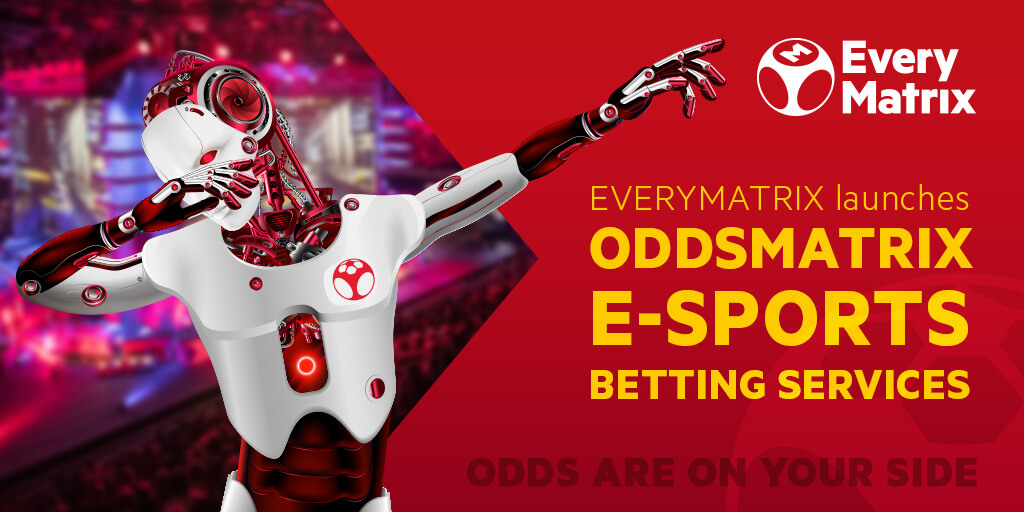 The EveryMatrix offering is set to cover 50+ tournaments, with 1200+ pre-live events and 400+ live events per month, according to a release. There's set to be 60+ betting types applied to relevant maps, rounds and periods depending on which esport title is being offered.
OddsMatrix esports service will provide originate from "20+ specialized sources", with bookmakers, affiliates, media or fan sites having real-time coverage of big game titles and tournaments. The current launch offering includes Counter-Strike: Global Offensive, Dota 2, League of Legends, Overwatch, StarCraft, Fortnite, PlayerUnknown's Battlegrounds and Call of Duty. 
EveryMatrix has outlined that operators will be able to utilise a fully automated trading system while still having the ability to tweak odds and customise their profit margins accordingly. 
"The e-Sport revolution has finally begun, and we are pleased to join the commercial breakthrough of e-Sports betting with our newly released e-Sports services. This exciting new feature is a part of both OddsMatrix Data Feeds and the latest instalment of the OddsMatrix Sportsbook." commented Ebbe Groes, EveryMatrix CEO.
The company will showcase its esports betting service at ICE in February. 
If you're headed to ICE and have a keen interest in esports betting, sign up for the ESI Esports Betting Tour where the ESI team will remove the confusion of the huge exhibition space by taking you to key esports focused companies in the wider betting space. The tour is free of charge. You can sign up here.
Esports Insider says: Good to see another supplier take the leap into esports as competition continues to hot up in the space. It's been a while since we've seen the e-Sport spelling come out too – but we're sure that'll be adjusted in time. Good luck to EveryMatrix as they look to enter the space.