Another busy week in esports has drawn to a close. There's fierce competition afoot over in Katowice where the world's best are fighting it out in Counter-Strike: Global Offensive and Starcraft II. Away from the action and on the business side of things, Twitter have announced they will begin to live stream esports; Peter Moore has left his station at EA to become Liverpool's CEO; Paris Saint-Germain eSports have announced ASUS ROG as their main sponsor and Capcom have announced changes to the qualification for their Pro Tour 2017.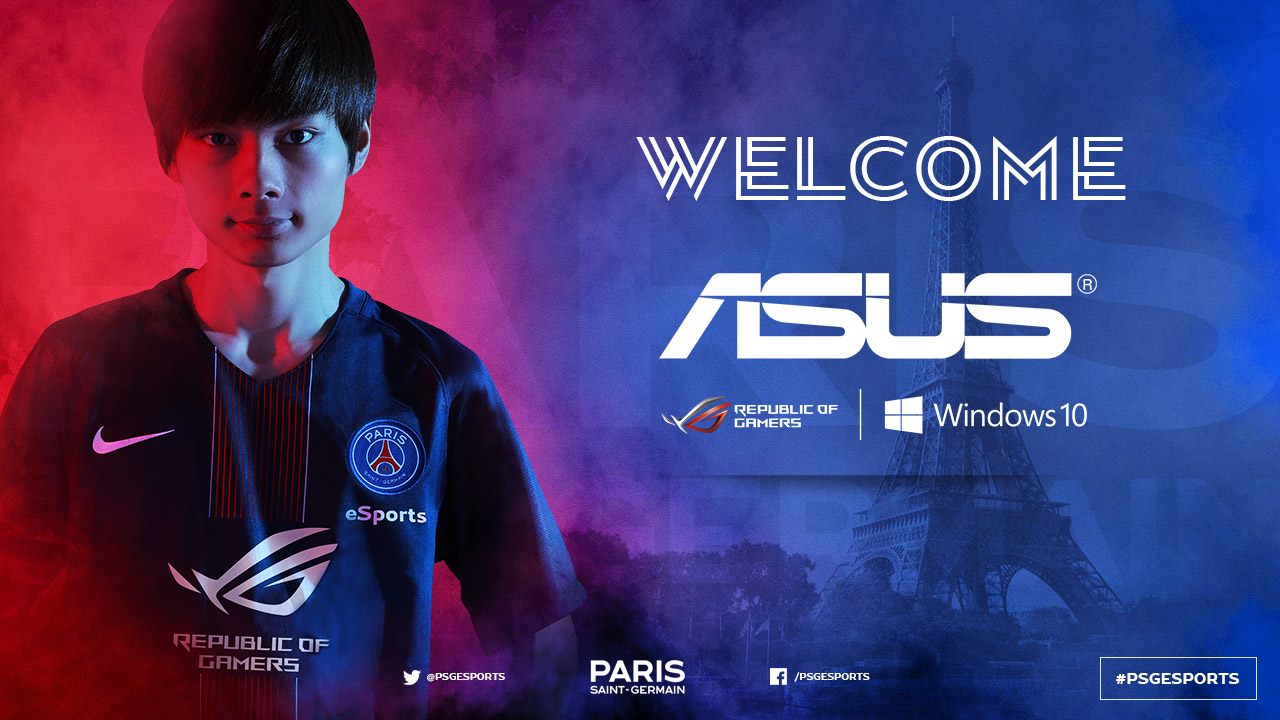 Paris Saint-Germain announce ASUS ROG as main partner
PSG's gaming garments will prominently display the Republic of Gamers logo following the unveiling of the partnership between the sporting giant and endemic gaming arm of ASUS. 
The partnership also means that the PSG players will train on ASUS computers and be provided with top-end laptops for when they're on the go. In addition, they'll be provided with state of the art monitors. 
It's been a busy week for PSG having recently revealed their sponsorship deal with PMU, one of the most established French betting companies. The PMU deal is reportedly worth a six figure sum.
Read the full article here.
Peter Moore swaps competitive gaming at EA to become CEO of Liverpool
Peter Moore, the Head of EA's Competitive Gaming Division and avid Liverpool fan, has been announced as the club's new CEO. Whilst nothing is confirmed, it could see Liverpool fully embrace the esports world when Peter's at the helm. They may join the ranks of teams such as Man City, West Ham and Sporting CP who have signed FIFA players or even fully embrace esports in the manner that PSG, Schalke and Valencia have.
Moore will report to the club's owners when he formally starts the role in the summer. He's no stranger to a big role at a major organisation; he was formerly COO at EA Sports, and has worked at  huge companies in and around sports and gaming including Reebok, Sega and Microsoft. 
Andrew Wilson, CEO at EA, said of the news: "Passion is essential for all of us at Electronic Arts.  It's what gets us up in the morning and drives us to do extraordinary things.
"And if you've ever met Peter Moore, you know that he quite literally wears his passion for Liverpool FC on his sleeve.  So it's with great excitement that we congratulate Peter on following his dream to become the next CEO of his beloved Liverpool Football Club." You can read his comments in full here. 
Read the full article here.
Twitter to live stream ESL and DreamHack events in 2017
Twitter has announced this week that it has partnered with both ESL and DreamHack, to live stream esports events and original content in 2017. 
More than 15 events in the ESL One, Intel® Extreme Masters (IEM) and DreamHack circuits will be live streamed globally on Twitter and connected devices.
Anthony Noto, COO at Twitter commented: "Esports is growing at a rapid pace and we see this collaboration as a way to tap into the engaged audience of gamers that are already using Twitter as a primary source of content.
"By partnering with the leading esports companies like ESL and DreamHack, we look forward to bringing the best of esports live video and conversation together on Twitter."
The remainder of Katowice will be the first tournament to be live streamed on Twitter as a part of the arrangement. ESL will also produce live original content for Twitter. This will include a weekly 30-minute show featuring 'highlights and behind-the-scenes footage'. Coverage of DreamHack on Twitter will begin with Austin in April.
Johannes Schiefer, Vice President Social Media & Editorial at ESL noted: "Esports fans are endemic to digital and this partnership with Twitter expands ESL's reach for all of our major tournaments for fans around the globe. Intel Extreme Masters Katowice is our most anticipated live event, and we are excited to bring premier content from this tournament and beyond to more fans in a premium experience."
Marcus Lindmark, CEO & President at DreamHack added: "Twitter is a very strong esports platform, where many of our fans and followers already engage with DreamHack events. This will be a shortcut for fans, as they can both watch and engage on the platform at the same time."
Read the full article here.
Capcom shakes up the Pro Tour qualification
The Capcom Cup will feature 32 of the best Street Fighter V players globally with a $600,000 (£482,500) to play for, and the organisers have sought to make the qualification process simpler for 2017.
The simplified system will include an updated points system with Pro Tour events split into three categories; Ranking, Premier and Evo. Players will collect points at these and their results across the board will determine who qualifies for and attends the Capcom Cup.
The new points system has been selected in a bid to better reward consistently strong performances, rather than the format of old which saw the winners of events given a significantly larger portion of points. It also rewards those who perform when the pressure is on at the big events; as an example a top three finish in a Premier event is worth more than the same finish at a Ranking event. A win at Evo meanwhile, taking place in July in Las Vegas, outscores a Premier event. 
The qualification for the Capcom Cup is particularly complex due to its global coverage; there are four regions (North America, Latin America, Europe and Asia) with 50 online events and 16 offline events announced for 2017. There'll be 8 players from each region and $30,000 (£24,100) up for grabs at each. There will be more tournaments announced however and 2017 could well exceed the 72 events that made up the qualification for the 2016 Capcom Cup. 
Read the full article here.