Whilst the world eagerly awaits news of the coveted Overwatch League and exactly what Blizzard have planned for it, the gaming giant has instead announced "Overwatch Contenders", a development league for "aspiring Overwatch League professionals".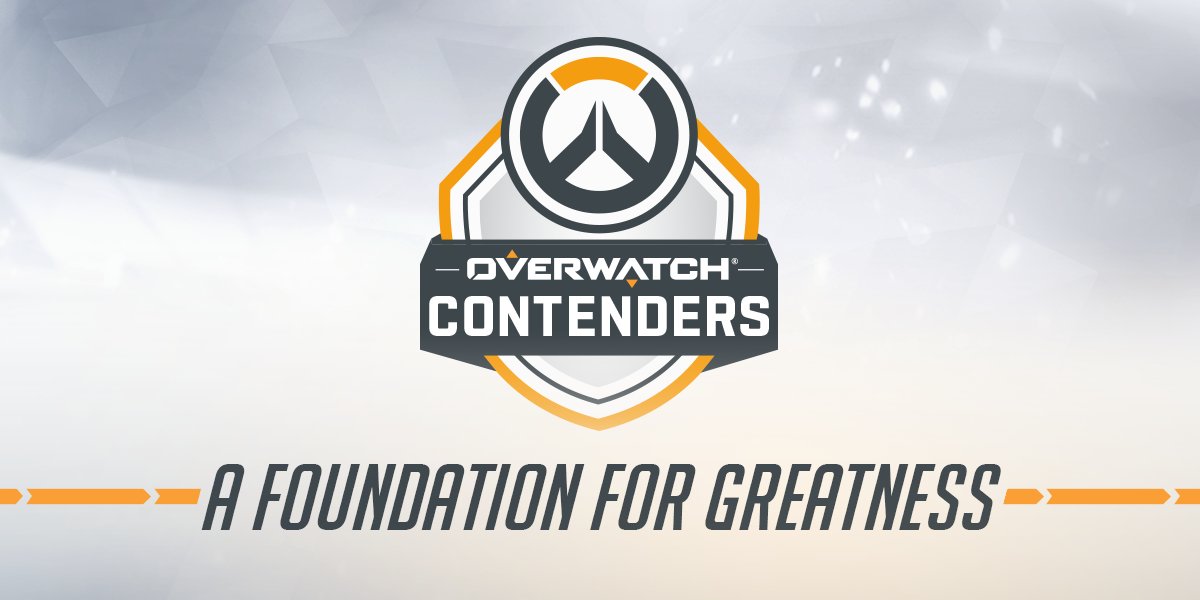 Teams from North America and Europe are invited to register and participate in the open signup, online-only qualifier to determine the top eight teams in each region. The two open tournaments will have a prize pool of $50,000 (£38,500). 
In North America, "Season Zero's" top six teams will be joined by APEX participants Envy and Rogue for six weeks of round-robin play in Overwatch Contenders Season One. The top four teams will advance to an offline playoff bracket, where they will battle it out for their share of $100,000 (£77,000). Equally, eight European teams will play in a six-week regular season. The four of the best in Europe will then compete for their share of $100,000 in their own offline playoff bracket. 
The announcement suggests that players ranked Masters and higher will be eligible to register in Open Division signups. Masters rank represents what one would assume is a fairly small percentile of players, with 3500+ being the rank needed.  
The Open Qualifiers are set to get underway shortly, with North America set to get underway on June 3rd and 4th and Europe the week after. The Group Stages will take place on June 17th and 24th and in Europe on the 18th and 25th. The playoffs will take place on July 1st in North America and the 2nd in Europe. 
There's a stringent set of rules in place, which can be found in full here, as Blizzard looks to closely govern its esports ecosystem. The rules are most definitely a set in the right direction, as they should eliminate any element of doubt with regards to player behaviour. 
We've seen in the past that Valve has never offered clarity or taken any responsibility for anything, whereas Blizzard seem to be taking the opposite. Specifically, Clause 6.2 outlines the developer's stance on Gambling. 
"6.2. Gambling. Players are not allowed to place or attempt to place wagers on any matches or actions in, or around, any Blizzard title" 
In addition there's prose around cheating and match fixing/collusion, another grey area in Valve titles. The 6.1 section outlines that anyone found cheating will be "immediately removed from the Tournament and may be restricted from participating in any events in the future, and have all of their licenses to all Blizzard Entertainment games revoked."
Furthermore, it goes on to provide examples of cheating which includes a clause on match fixing. Clause 6.1.1 reads:
"Actions to maliciously intentionally alter, or attempt to alter, the results of any match, including losing a match to advance one Team or another Team's position in the Tournament. If Blizzard determines that an Eligible Participant is colluding or match fixing, the Eligible Participant will be immediately disqualified and removed from the Tournament and may be restricted from participating in future events and have all of his or her licenses to all Blizzard games revoked; and"
Esports Insider says: For all of the flak that Blizzard have got with the OWL, this looks a good move. Teams don't have long to get involved – and maybe organisations that aren't going to be party to the OWL will get involved. Potentially our favourite takeaway is the precedent set with a solid set of predefined rules protecting the integrity of the esport before it's even begun. Valve, are you listening?