ESL One Hamburg has been confirmed as the first Major of the new look Dota 2 competitive season. CyborgMatt of Team Secret, a team attending The International, posted a photo of the schedule set to be in place for the new Dota 2 season.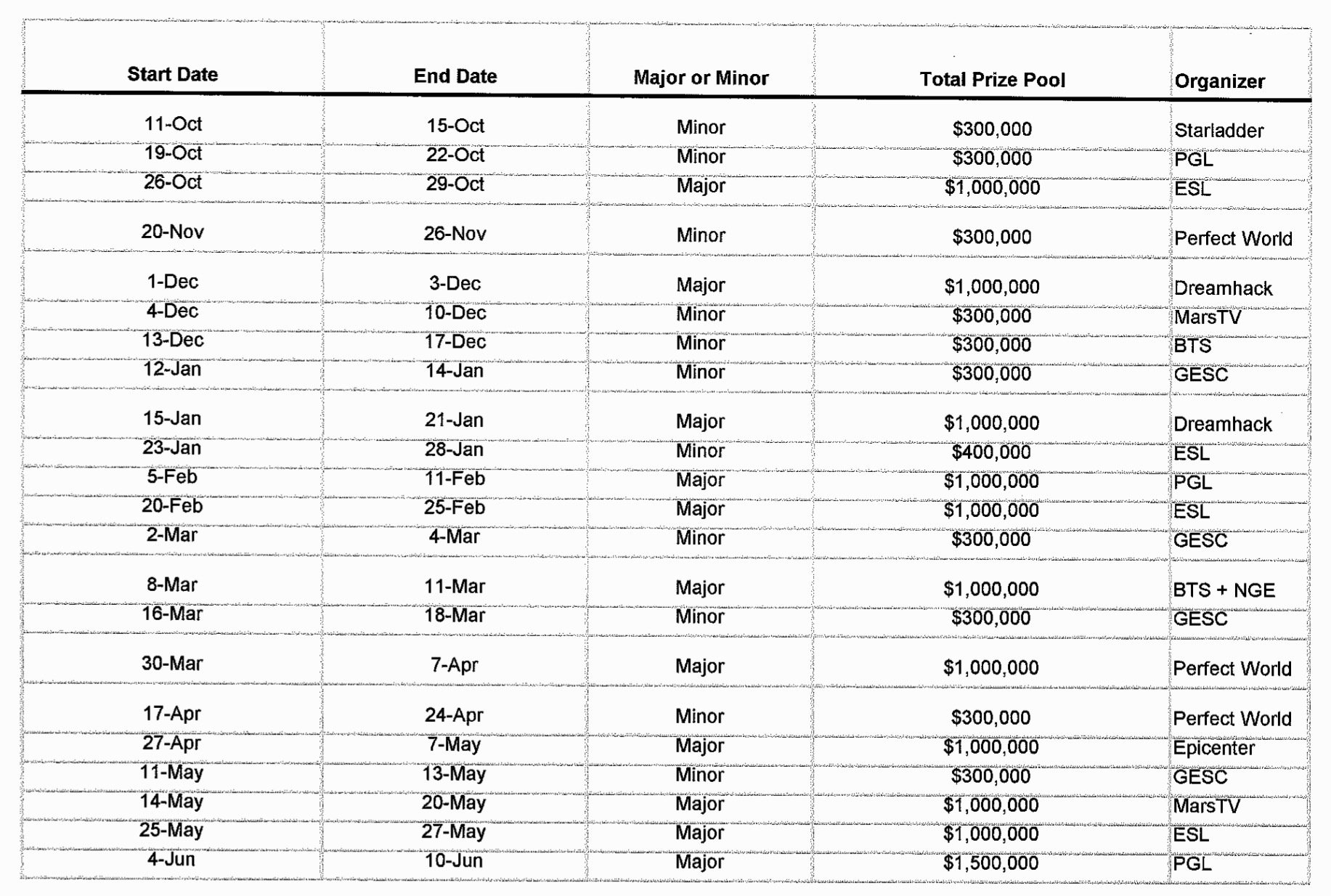 As shown by the image, ESL will host the first Major and many were made aware that it was on the same dates as ESL One Hamburg which was already scheduled for 28-29th October. It has now been confirmed by ESL that ESL One Hamburg will now become an eight team Major with a $1,000,000 prize pool. 
Previously the event has been held at Frankfurt's Commerzbank Arena, but it has now found a new home at the Barclycard Arena in Hamburg. Two teams will receive a direct invite for the Major — likely to be the top two finishers of The International (roster changes permitting), whereas the six other teams will have to qualify online. As per Valve rules, that means one team from China, EU, SEA, CIS, South America and North America will qualify each. Considering normally Dota 2 Majors are sixteen teams, competition will be incredibly fierce. 
"We are extremely proud to see ESL One be named an official Valve Major," said Ulrich Schulze, Senior Vice President of Product at ESL. "Having ESL One Frankfurt for three years in a row was great learning experience that showed us how passionate the Dota 2 community is. With this year's world class Dota 2 event being held in a completely new location, we are expecting to mint many new legendary esports moments in Hamburg."
It has been confirmed that ESL One Hamburg, much like Frankfurt, will surround the Dota event with various activities around the arena. Fans will be able to grab autographs, enter cosplay competitions or simply meet other Dota fans who share the passion for the game. 
Esports Insider says: Great to see ESL having a Major. The first three Majors in the new Dota season are all to be European with DreamHack having two of them. It's a good time to be a Dota fan!