Paris Saint-Germain ("PSG") eSports have revealed ASUS Republic of Gamers ("ROG") as their main partner. The partnership was revealed on their Twitter with ASUS revealing further detail on their French website.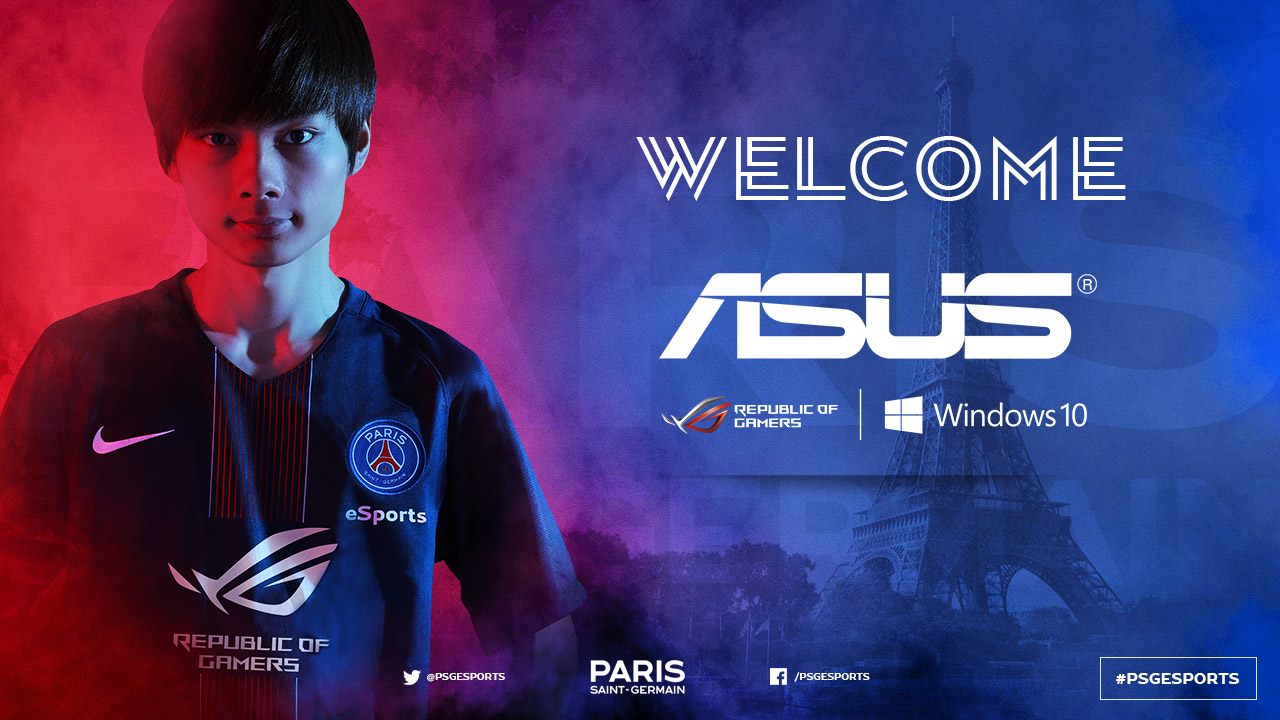 The partnership means that the PSG players will train on ASUS computers and be provided with top-end laptops for when they're on the go. In addition, they'll be provided with state of the art monitors. 
Republic of Gamers was founded in 2006 as the ASUS gaming brand. It focuses on providing innovative hardware dedicated for gamers. Naturally, the ROG brand and esports go hand in hand. ASUS are one of the most prevalent hardware sponsors in esports. ROG was the main sponsor of Counter-Strike: Global Offensive tournament DreamHack Masters Las Vegas in February which boasted a prize-pool of $450,000 (£365,000).
Paris Saint-Germain entered esports back in October in emphatic fashion. Whilst many traditional football clubs have signed FIFA players, PSG followed Schalke-04's model and also revealed they would be competing in League of Legends. 
Whilst the League of Legends roster has got off to a somewhat rocky start in the Challenger Series, they're still in playoff contention and head to compete in the Lyon eSport tournament this weekend. It's the first offline tournament that the roster will play together.
It's been a busy week for PSG having recently revealed their sponsorship deal with PMU, one of the most established French betting companies. The PMU deal is reportedly worth a six figure sum. 
Esports Insider says: ROG are one of the biggest hardware brands and are fundamentally endemic to esports. This move won't come as a surprise to many but it's still exciting to see a huge name like PSG partnered with ASUS in any shape or form. It's another big deal for the French giants after the recent PMU deal.